Happiness Is In Gratitude and The Gift of Giving
I have been fortunate enough to have enjoyed a good long life of doing what I love, performing music. No, I never made it to stardom with a big phatt record contract. However, I have been my own boss, performing for several years (27 1/2) in my local area. 
The beauty of my work is that I make you and other people smile, including myself, with my music. I get to move people musically. Perhaps you or someone has had a bad or difficult day, I can help you through it with a song or two that takes your mind off of your problems for a few minutes.  That's a good feeling. 
I also am the recipient of your gifts. You show your gratitude to me on every gig. You let me know how much you enjoy my music and performances and I am very grateful.  
Although I'm not rocking a nightclub anymore, I enjoy seeing people enjoy my performances now, even though it's more low key. I also appreciate when you come up and asks, "When's your next CD coming out?".  That means you enjoyed my first one. Thank you so much for that. That means a lot. 
And though, I don't have the next CD ready, I do work on ideas and tracks for several purposes.  Including the Christmas and the Holidays.  
My Thank You To You
Your support at all my local gigs has been wonderful to me. So I want to give you a free download for you to enjoy and share over the holidays.  This is a track I enjoyed making and I hope you enjoy it equally as much.  I want you to feel free to share it with all your friends and family.  Please comment if you like it or not. And please let me know how I can keep making you feel good musically.  :) 
Merry Christmas and Happy Holiday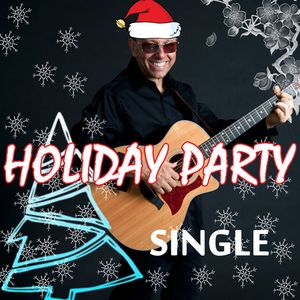 To download this free track, click Download