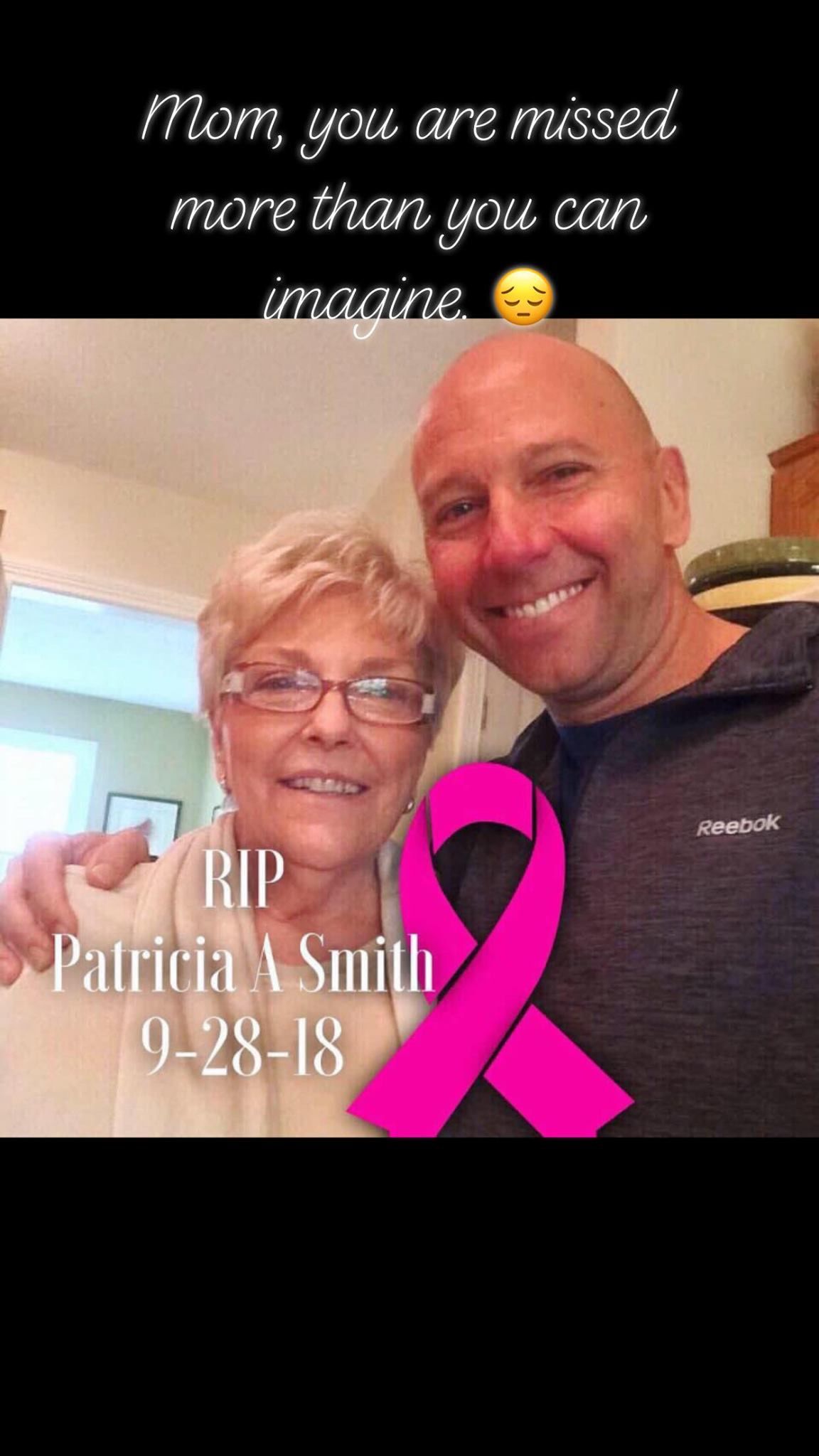 I'm home from my day of gigs. I had a double today. I made sure that I would be busy. And I'm glad that I did so.  
After my second, last gig today, which ended later at night, I was hit with the emotions hard. Thank god there wasn't anyone around when it hit, cause I wouldn't have been able to hold a conversation without whimpering like a hurt child.  
Today is the anniversary of when my Mom lost her fight to cancer.  
So, that concludes my story. The. End.  
I wish it were that easy. Nobody likes to talk about death. It's such a heavy subject. The Hard part for all of us in the family, was that we suspected it would happen. We just didn't know when.  
Mom had been diagnosed with stage 4 lung cancer. Had a 2 year battle, and just couldn't fight any more.  
At age 76, she had lost her strength and will. She just couldn't find the energy to raise up against the beast. And I understand. By the end I think she was just trying to hang on for all of us.  
So we have been through all the "Firsts" now. The first Thanksgiving, the first Christmas all without her. The first birthday that I couldn't hear hear voice as I'd call her to wish her a happy birthday.  
That's the most difficult part for me. I can't just call her up and hear her voice. She was always so wonderful to speak to on the phone.  
I had moved away from home after a couple of years of college in southern Indiana. Then, I left the state to study music in Boston. She knew that my old country farm town wasn't for me. I need to go discovery myself and find my path.  
She was such a wonderful mother. Always encouraging me to find my own path. To go after what made me happy. To listen to my own voice. She always wanted me to be happy. She saw me struggle with happiness several times in my life. Knowing that I was not a sloth and lazy, she knew that I'd work for it.  
I didn't always find happiness, But, that's ok. Because she knew that I would someday. And she knew that I was most happy performing, writing and producing music. She knew that that was the source of my happiness and that I'd probably not find happiness any other way. And I'm so grateful for her instinct as my mother.  
She was a wonderful mother. I have so many memories of her guidance. Her love. A mothers love. Not a spoiling mother. For quite some time after my father and mother divorced, we didn't have much. I knew if I wanted anything for myself I'd have to work for it. And I did.  
I was earning money with paper routes, mowing lawns, shoveling snow. What ever it took. I bought my own first electric guitar. And when I reached 13, which was the legal age to apply for a social security number and get a real job, I got my first real job. Working for a Rexall drug store. Then McDonald's.  
I got my work ethic from my Mom and my Grandmother. I even helped my Grandmother in the summertime. Painting and scraping or cleaning out or moving. Whatever she had planned I'd be there to help her out.  
Hence my work ethic now. I fill my performance schedule to the brim some times. And this week was no different. I wanted to stay busy knowing how emotional it could be for me. And boy how emotional was it ever. Didn't see it coming.  
I finished playing. Started packing up my gear, as the venue emptied out. Then I was alone. I had Ordered some tea to help sooth my voice after a long day of singing. As I sat down and enjoyed my tea, I had time alone to sit and ponder. Then the tears opened up on me.  
And I sat and cried. I wanted to ball and bellow, but, I couldn't let it all out. I'm sure I'll have some bellowing time here alone in my apartment. I'll just bury my face into a pillow on my bed and let it all out like I was 3 and I didn't get my way and Mom was there comforting me saying everything will be alright.  
Thank you Mom. For being the greatest Mom a son could have. I love you and will. Always love you.