Look Out Fall!! 
I want to thank everyone who have shown their support and made efforts in their busy schedule to come out to my events .  I can't thank you enough, seeing your smiling faces means the world to me.  I'm happy to do what I do and be able to share it with people who appreciate my craft and love.  I would also like to thank all the venues for continuing to support my music by having me back on a regular basis.  I have developed some wonderful relationships and friendships with the managers and staff at all the venues I perform.  You help my world go round and I'm happy to be a part of your world.   
It's been a long hot summer with lots of rain throughout the country, but, especially here in Florida.  Everyday you can expect it to rain.  And I personally like rain.  There's a romantic feeling of just chillin' at home reading a book or working on music whether it be practing some guitar work or piano work or writing or producing.  I'm a home rat, and love it when I don't have to go out and fight traffic.  In some cases the rain has forced me home, which is not fun for anyone.  But, I'm writing about fun, so let ther be FUN!!  :)  Not to worry though, the rainy season will be over soon, and the snowbirds will be flocking down shortly, filling up our roads with indecisive driving and smug looks on their faces. I look forward to their happy faces at my shows.  Perhaps they will be so excited to purchase my new CD "In My World"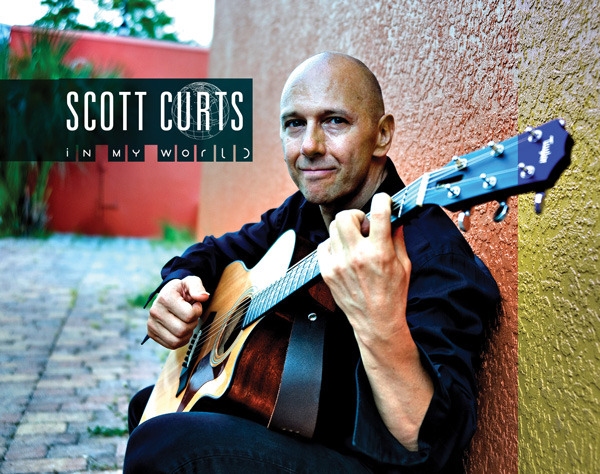 I'll be selling them at my shows and performances, so please don't be shy.  By one for yourself and a friend.  In fact, I really appreciate you sharing it with people.  For those who love listening to their music on their phone, iPods, iPads, Computers (office & work) or in their cars and trucks, you can buy the cd at iTunes  In My World CD On ITunes.  
You can even share the link with your friends.  And please join my mailing list to stay up to date with my events and hot off the press info.   
If you don't live in the Sarasota, Bradenton, Tampa, St. Pete area and would like me to perform in your area, then please feel free to contact me.  I'd love to spread my reach and meet some new faces and places.  We'll find some venues in your local area.   
I hope everyone had a wonderful summer!! I look forward to more fun this fall season.  Thanks you.